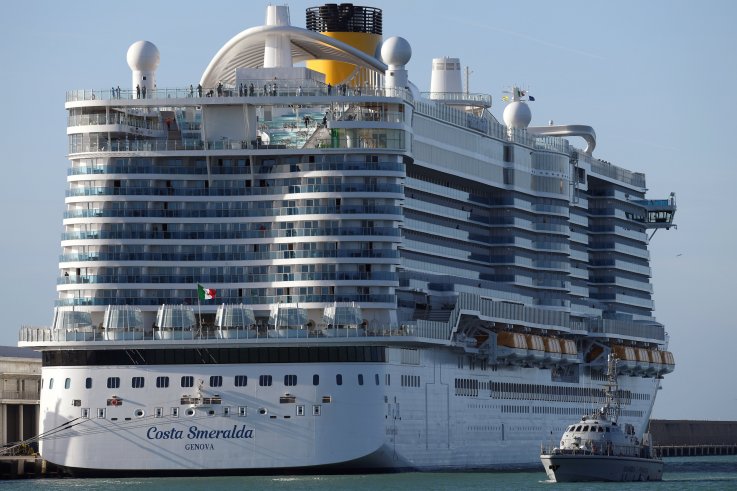 Last time we took a detailed look at Travel (Interruption) Coverage was

almost

a decade ago:

"More commonly known as "trip interruption insurance," this type of coverage falls under the Property/Casualty rubric."

By now, we're pretty much all aware of the havoc that the Coronavirus is having on folks' travel plans:

"

A Holland America cruise ship with more than 2,200 people aboard was denied entry to Thailand on Tuesday over fears that passengers may be carrying the new coronavirus, bringing the total number of ports from which it has been turned away to at least five

."

And of course that list is expected to grow unless/until we get a handle on the disease.

But then, a number of travel insurance-related questions arise:

What if you're stuck on such a ship?

What if you're scheduled to embark on that honeymoon cruise next week?

What if you're in the middle of a trip around Southeast Asia and need to cut that short?

Well, for these and more we turned to our good friends at Global Underwriters where head honcho Peter S provided some helpful insights (courtesy of Travelex, a carrier specializing in travel insurance):

"This outbreak is now a known event and Travelex Insurance plans underwritten by Berkshire Hathaway Specialty Insurance would need to be purchased prior to 1.21.2020 for trip cancellation or interruption coverage to apply.

It is important to note that fear of travel, travel advisories and destination being inaccessible due to this illness are not covered risks under the Travelex Insurance policies. In order to cancel or interrupt a trip due to quarantine, the traveler or traveling companion would need to be physically quarantined themselves."

Keep in mind, this is for Travel/Trip Cancellation coverage, which is generally separate from Travel Medical insurance (although it may be available as a rider, as well).

To continue:

"

Plans where the Cancel for Any Reason upgrade has been purchased allows travelers to decide for themselves whether to travel or cancel their trip according to the terms of the plan

."

This is an important reminder; I recently quoted such a plan, and noticed that absent this clause, there were only very specific instances where cancelled trip costs could be eligible for reimbursement. Of course, it also included a hefty difference in premium, but one can understand why.

Peter also included some related info from the CDC, including:
■ CDC recommends that travelers avoid all nonessential travel to the People's Republic of China (this does not include the Special Administrative Regions of Hong Kong and Macau, or the island of Taiwan).





■ CDC recommends that travelers avoid all nonessential travel to China. In response to an outbreak of respiratory illness, Chinese officials have closed transport within and out of Wuhan and other cities in Hubei province, including buses, subways, trains, and the international airport. Additional restrictions and cancellations of events may occur.




And more.

If you're scheduled to travel abroad any time soon, it's probably a good idea to check with your carrier (both transportation and insurance) to see what coverage is available.

Safe travels, and Thanks Peter!!