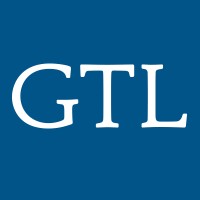 I recently had occasion to write my first ever Critical Illness plan. For a number of reasons, we chose Guaranteed Trust Life (GTL) as the carrier: they had a good plan, at decent rates, and their underwriting was a good fit for this particular client.

We eventually settled on a plan design and completed and submitted the application. The underwriting process was unremarkable (that's a good thing) and the policy was issued in a reasonable time frame.

Kinda.

At the time it was approved, they sent me an e-version of the policy (.pdf), which was nice, but we were also told that we'd shortly receive the printed version, as well. On October 3rd, we received this in email:

"Hello Henry,

We mailed the policy to the agent as indicated on the application."

When a week or so went by with no policy appearing, I followed up, and received this:

"

The policy was mailed on 10/8/2019

."

Hunh?

Okay, s

o

I sent this to our GTL rep:

"According to this email, you first told me that you'd mailed the policy to me no later than October 3rd.

You subsequently told me that it had been mailed on the 8th.

It is now the 14th, and I still don't have it.

I am appalled at your company's lack of transparency and accountability.

One of my hats is insurance blogger. I will be writing a VERY negative post on this and will send you the link once it's live.

I often say that you only get one shot at a positive first impression, and GTL has failed this miserably.

I wish you well in your future endeavors, which will most assuredly not include me."

Pretty soon, I received an apology from the rep:

"Hello Henry,

I apologize for the inconvenience and the frustration. According to our systems, the policy was mailed on the 8th to the agent to the address we have on file for you. I have forwarded your email to our new business supervisor for handling. I am not sure why you have not received a copy of the policy yet but according to our notes, it was mailed on 10/8/2019."

Again, this fails to address why I was told that it had already been mailed a week or so before.

And then I received this from her supervisor:

"Good afternoon Henry,

I'm sorry to hear of the troubles we've had getting a policy delivered to you.

I have ordered a new policy, which we will be mailing to you via UPS today. The tracking number is:

Tracking Number:
[REDACTED]
Service: UPS Ground Service
Guaranteed By: End of Day Wednesday, Oct 16, 2019

I have also attached an electronic copy of the policy for you in the mean-time.

Please let me know if there is anything else I can assist with."

As I noted earlier, I'd long since received the e-version.

While I appreciate this last-ditch attempt to salvage some semblance of credibility, I see no indication that they've reviewed their processes to ensure that this doesn't happen in the future, nor that they intend to do so, nor that they even care if that happens. This tells me that this is not a carrier with which I should be doing business in the future: one needs to earn that second chance.