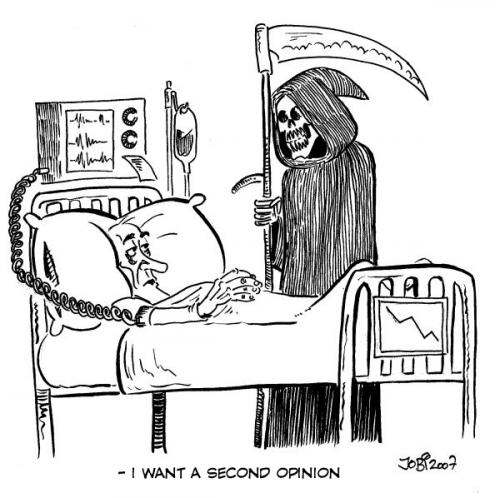 Last time we looked, the Much Vaunted National Health System© was busy killing off 78 year old bladder
cancer patient Kenneth Ward
. Lest Mr Ward feel left out, here's news that he's far from alone:
Defenders of single payer like to point out that they're more cost effective than a free-market model. Of course, it's easy to be cost-effective when providers "
are denying treatment despite guidance from the National Institute for Health and Clinical Excellence that patients should receive it.
"